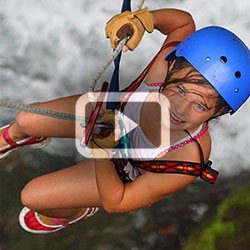 Jaco Costa Rica
Tours, Hotels & Information
Jaco, Costa Rica is the optimal choice for an adventure-filled vacation in paradise. Visitors to Costa Rica choose to stay here as it is an easy drive from San Jose International Airport (SJO) and is located on the breathtaking Pacific Coast. Jaco offers all the charm of a small town, the fun of exotic adventures, and the excitement of a thriving nightlife.
There are endless opportunities for animal encounters in this part of Costa Rica, including crocodile tours, monkey tours, and relaxing horseback riding tours. You can also go ziplining, canyoning, and whitewater rafting, just to name a few other activities! In addition, Jaco lies just a short distance from well-known natural destinations such as Manuel Antonio National Park and Tortuga Island. From tourist attractions to off-the-beaten-path adventures, Jaco has something for everyone!
SJO Airport
If you're wondering how far Jaco is from San Jose, you're in luck! Jaco is just an hour and a half away from Costa Rica's capital city of San Jose, where the country's largest airport is located. Savvy travelers to Costa Rica book their transportation from the airport to their condo or hotel in advance of their trip to ensure the safest ride to where they are staying.
Condo Rentals
Condo rentals are an excellent option for accommodations. Vacationers choosing to stay in gated condo communities have access to beachfront properties with private pools and all the comforts of home. Rental units are usually well-maintained and updated with modern amenities. Private condos have fully functioning kitchens, washers and dryers, cable television, and internet. Plus, many even have personal patios!
Hotels & More
Condos aren't the only places to stay in Jaco! There is no shortage of private vacation rentals or hotel options in this stunning town. Enjoy a Costa Rica beachfront rental, a Jaco resort, or one of the large casino hotels Jaco, Costa Rica has to offer. If you're looking for a luxury experience, check out the posh Los Suenos Resort, just a ten-minute drive from downtown Jaco.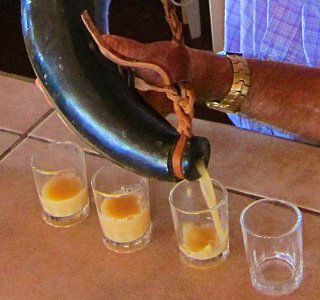 Nightlife in a Tropical Paradise

So, you're wondering what to do in Jaco, Costa Rica after your day of outdoor adventures? Not to worry! Jaco is one of the best places to enjoy Costa Rican nightlife. Whether you want to dance, listen to live music, try your luck at one of the town's three casinos, or simply enjoy a great dinner—nighttime fun is always just minutes away! There are fun and exciting things to do in Jaco, Costa Rica on every night of your vacation.
Whether it's the Jaco beach casino, Playa Jaco Casino, or any number of options, there's plenty to choose from!

Hanging Out by the Beach

One of the most sought-after beach towns in Costa Rica, Jaco Beach boasts a wide variety of boutiques and restaurants to meet the needs of any traveler. The main street is lined with well-stocked souvenir stores and boutique coffee shops. Enjoy a beer or a game of pool at one of the many fun bars in the area. Travelers from all over the world enjoy the eclectic mix of experiences on offer in downtown Jaco, Costa Rica.
The Jaco Beach area also boasts a wide variety of international restaurants to suit the most discerning palate. If you prefer a more authentic Costa Rican food experience, you can also enjoy the national cuisine in any of the many local soda restaurants.

Green Season or "Rainy" Season

Even in the rainy or "green season," Jaco, Costa Rica is an excellent vacation spot. The Costa Rican winter runs from September through November. During this time, you can expect some rain, which typically comes after dusk or during the nighttime. This weather pattern leaves vacationers plenty of time during the day to enjoy all that the town and the surrounding area have to offer.
Many guests prefer traveling to Costa Rica during the green season because the temperature is more moderate, and the overcast days provide relief from the hot sun. Fewer vacationers are traveling during this time, so the town is not as busy, and airfare can be much cheaper!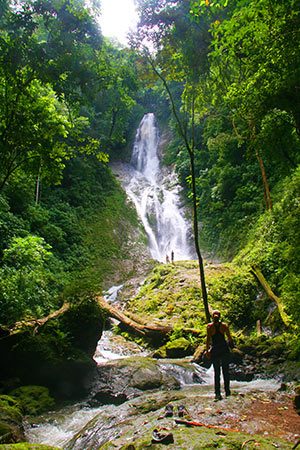 So come and join us for a Costa Rican vacation you will never forget, filled with all the exhilarating new experiences Jaco Costa Rica has to offer.