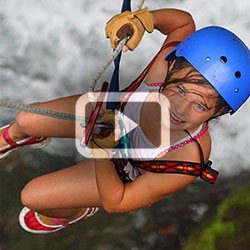 Jaco, Costa Rica: A Destination Worth Visiting
Looking for the perfect getaway? Jaco, Costa Rica is the optimal choice for an adventure-filled vacation in paradise. Visitors to Costa Rica love the easy drive from San José International Airport (SJO) to the small, stunning city located on Central America's breathtaking Pacific Coast. Jaco is packed with local charm, fun and exotic adventures, and a thriving nightlife.
What is Jaco Beach Known For?
Jaco is a beautiful and popular beach town known for a variety of features. It curves slightly along the Pacific Ocean, providing 7 kilometers of sandy beach to enjoy. A world–renowned surf spot because of its waves, Jaco attracts countless athletes looking for the perfect swell to its beaches all year long.
For swimmers, there's a marked swimming area at Jaco Beach to keep everyone safe. The waters are best and safest for swimming on the south end.
What Are Some Other Things to Do in Jaco?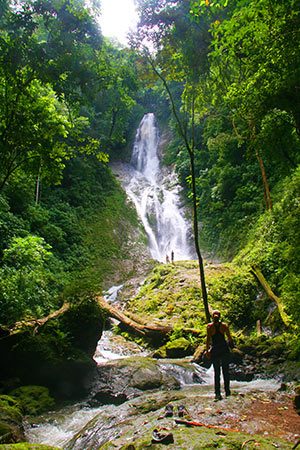 There's no shortage of things to do throughout Jaco. You'll find a wide variety of boutiques and restaurants close to the shores. The main street is lined with well-stocked souvenir stores and quaint coffee shops, or you can enjoy a beer and a game of pool at one of the many fun bars in the area. Travelers from all over the world enjoy the eclectic mix of experiences on offer in downtown Jaco, Costa Rica.
If you're hoping for the adventure of a lifetime, Adventure Tours Costa Rica has dozens of options in Jaco for you. Animal lovers can find crocodiles, monkeys, or opportunities for horseback riding on wildlife excursions.
For a bigger thrill, try flying through the rainforest canopy on a zipline or sailing down the Savegre River on a white-water rafting adventure. From repelling down canyons to a catamaran trip to Tortuga Island, Jaco has something for everyone!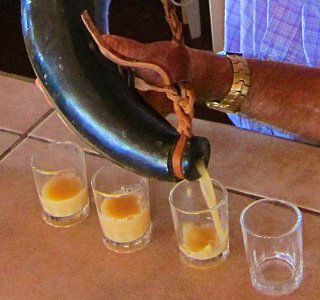 Wondering what to do in Jaco, Costa Rica after your day of outdoor adventures? Not to worry! Jaco is one of the best places to enjoy Costa Rican nightlife. Whether you want to dance, listen to live music, try your luck at one of the town's casinos, or simply enjoy a great dinner—nighttime fun is always just minutes away! There are exciting things to do around town every night of your vacation.
What Airport is Nearest to Jaco, Costa Rica?
This town is great to visit because of the easy access to and from Juan Santamaría International Airport (SJO) in San José.
How far is Jaco from San José? It's just an hour and a half drive from Costa Rica's capital city, where SJO - the country's largest airport - is located. Savvy travelers to Costa Rica book their transportation from the airport to their condo or hotel in advance of their trip to ensure the safest ride to where they are staying.
Where is Jaco Located in Costa Rica?
Situated on the Pacific Coast of the country at the southern mouth of the Gulf of Nicoya, Jaco is part of the Puntarenas province. The city lies between several mountains and is neighbored by the beaches of Herradura Bay to the North, and Playa Hermosa to the South (not to be confused with another beach by the same name in Guanacaste). About 35 kilometers north lies Carara National Park, recognized for its exuberant wildlife and dense rainforest. Carara is home to one of the largest remaining populations of wild scarlet macaws in the country. Manuel Antonio National Park is located 75 kilometers south of Jaco.
Jaco's elevation is 7 meters (about 23 feet) above sea level. In the mountains, you can reach up to 3,000 feet or 914 meters. Its mountains are geologically formed by volcanic rocks, providing a beautifully diverse landscape throughout the region.
Where Should I Stay in Jaco?
Jaco is a favorite spot for tourists and Ticos (Costa Rican nationals) alike, so there are plenty of great options for lodging in the area. Many vacationers choose to rent a condominium in one of the gated communities here that have beachfront access with private pools and all the comforts of home. Rental units are usually well-maintained and updated with modern amenities.
Condos aren't the only places to stay! There is no shortage of other private vacation rentals or hotels in this stunning town. Enjoy a Costa Rica beachfront rental, a tranquil resort, or one of the large casino hotels Jaco, Costa Rica has to offer. If you're looking for a luxury experience, check out the Los Sueños Resort, just a ten-minute drive from downtown Jaco.
What's the Weather Like in Jaco and the Garabito District?
The average temperatures in Jaco, Costa Rica are between 85-90°F during the day and 75-80°F at night. Monthly average temperatures in Jaco are lower in the months around October and are higher closer to March. Downtown Jaco is hottest from mid-morning until late afternoon. The dry season is from December to August and the wet season from September to November.
Is Jaco Worth Visiting During the Rainy Season?
Even in the rainy or "green season," Jaco, Costa Rica is an excellent vacation spot. The green season runs from September through November, during which time you can expect some rain that typically comes after dusk or during the nighttime. This weather pattern leaves vacationers plenty of time during the day to enjoy all that the town and the surrounding area have to offer.
Many guests prefer traveling to Costa Rica during the green season because the temperature is more moderate, and the overcast days provide relief from the hot sun. It's also a time favored by sportfishing enthusiasts who prefer more open seas and active billfish. Fewer vacationers are traveling during this time, so the town is not as busy, and airfare can be much cheaper, making it worth the visit!
What is Living in Jaco, Costa Rica Like?
Throughout Costa Rica, Jaco is one of the fastest growing tourist regions. It draws in explorers from all over the world due to its solid infrastructure, modern amenities, and a plethora of options for adventure.
Jaco Town itself has about 11,000 residents. The Garabito district, of which Jaco is the capital, has closer to 20,000 residents total. Within the last few decades, the resident population and the "floating population" have skyrocketed in this area due to the thriving tourist industry.
Thanks to this significant growth, many new businesses, modern services, and schools have popped up throughout the district of Garabito. A large percentage of those living in the region are expatriates, drawn to the beauty of Jaco by the majestic shores of the Pacific Ocean and lush wonder of the mountainous rainforest.
So come and join us for a Costa Rican vacation you will never forget, filled with all the exhilarating new experiences Jaco, Costa Rica has to offer.