Are you considering a multi-generational family vacation by Playa Jaco and Los Suenos in Costa Rica?
Well, family vacations are funny things. They can bring the entire gang closer together, bonded by shared experiences and the making of memories that will last multiple lifetimes. Or they can set everyone against each other like a pack of rabid hyenas (we're looking at you, family road trips). Let's avoid the second, shall we, and look at some of the do's and don'ts when creating a great cross-generational getaway in Costa Rica.
The Don'ts of Cross-Generational Family Vacations


Don't Over Schedule. The kids cry for more pool time. Grandma wants to stroll the orchid garden you've happened upon. And Weird Uncle Al wants to...well, he tends to go for the offbeat. The list of unexpected time-consumers you should expect is long. So keep things to one or two planned activities a day, and let the rest of the trip stay loose. Half-day tours are perfect for this approach.
Don't Take the Kids Everywhere. We know, pint-sized Tyler is darling and little Emma is eternally enchanting. And this is their vacation too, for sure. But not every activity is suited for the little ones. Perhaps, once or twice during the trip, take advantage of a Kids Club at your hotel to engage the children in supervised activities while the parents and grandparents enjoy an evening of fine dining or cultural experiences that aren't likely to interest restless children.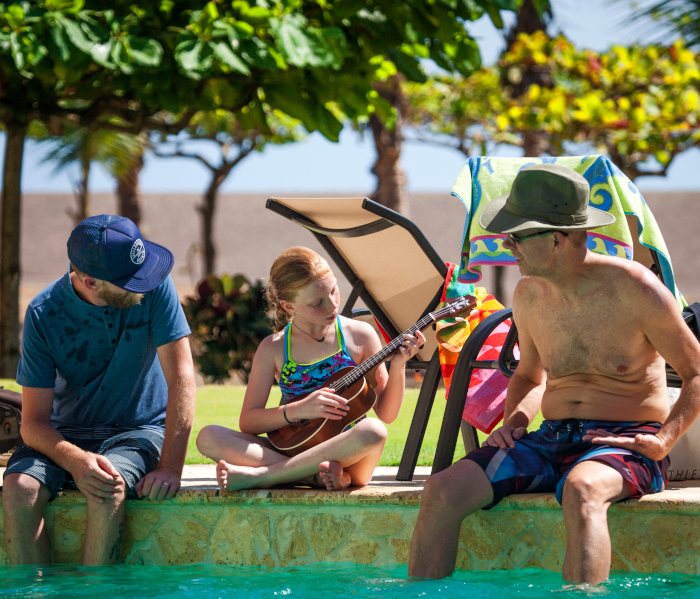 Don't Experience the Trip Through Your Phone. You know who you are. Go anywhere cool and all of a sudden you're taking pictures and video, spending most of the experience staring at a screen. Take photos and video sure, but keep conscious to put the phone away and live in the moment. Older adults are especially appreciative when the younger generations aren't always distracted by the devices in their hands.




The Do's of Cross-Generational Family Vacations

Do Eat Like a Local. Look at almost any menu in Costa Rica and you'll find American-style meals. It makes sense, as lots of people who visit Costa Rica hail from the U.S. But both new experiences and breaking bread are incredibly powerful ways to bring the family together. And family life is a big deal for Costa Ricans, with their cooking reflecting this fact. Literally translating to "married man," a "casado" is a typical Costa Rican meal with a main of chicken, beef, pork or fish, sides of plantains, rice, beans, and tortillas, plus a side salad that all can enjoy. Sample exotic fruits such as jocote, carambola, and guanabana. And treat the kids (and the kids at heart) to Costa Rica's famed sweets such as milanes, melcochas, and dulce de leche.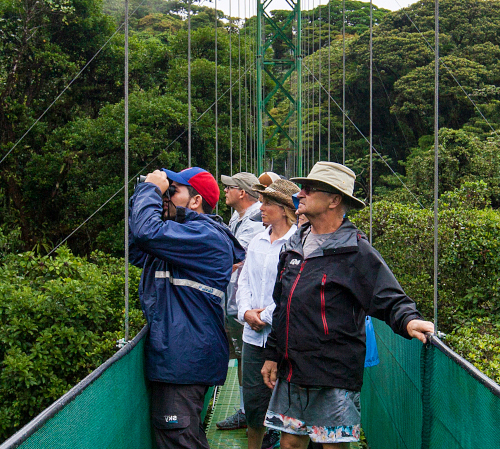 Do Mix it Up. If your family is like most, not everyone agrees on everything. Especially when it comes to how they like to have fun. So if you're planning a primary beach vacation, consider scheduling a side trip to a mountainous locale. If some members of the family are into lounging by the pool, think of splitting up with some doing more adventurous activities such as ATV rides and canopy tours during prime midday pool time. Balance a day of nature exploration in a national park such as Carara with an evening of nightlife.
Do Think Like a Tribe. Sure, there may be times when parents slip away for a candlelight dinner, and the kids go ziplining while the grandparents hang back. But you're taking a big family vacation as a family and you'll be sticking together for most of it. And some activities just lend themselves better to groups of all ages. Boat tours are particularly good for groups, setting off in a catamaran to an exotic isle or snaking down a river to spot wildlife. While walking through a rainforest is awesome, consider 4X4 rainforest tours that make the excursion a little easier for all. And of course, there's nothing wrong with everyone doing nothing together, on a beautiful tropical beach that is.
With a little planning, you can create a kid-friendly vacation that suits all ages and there's no better place in Costa Rica than by Playa Jaco and Los Suenos.