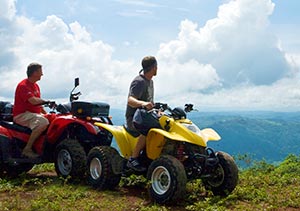 At Adventure Tours Costa Rica, we are always excited to champion great causes that build a better Colorado community. That is one of the reasons why this year we are providing a free Monkey Tour and ATV Tour for the 4th Annual Law School Si Se Puede "Building Futures" fundraising event and virtual silent auction from April 15, 2020 to April 22, 2020.
The monies raised from the annual Building Futures fundraising event provides, among other things, scholarships to the Fellows to cover the full cost of a Power Score LSAT test preparation course and cost-of-living scholarships to assist the Fellows financially so they do not have to work while studying for the LSAT. This year, there are 10 Fellows in the cohort who will benefit from the money raised at this silent auction and fundraising dinner.It is an honor to support organizations such as Law School Si Se Puede who are working tirelessly to create opportunities for underrepresented students to forward their law careers.
To find out more about Law School Si Se Puede or to purchase tickets to the fundraising event, visit their website here.