If you're planning a trip to Costa Rica, February just might be the perfect time to visit the Pacific side by Playa Jaco.
1) Wonderful Weather

If you want clear, sunny skies, there's almost no better time to visit Costa Rica than February. It's the peak of the dry season and you're looking at an average of just two days per month with precipitation along the Pacific Coast. The Caribbean side can see some more rain, but February is still its driest month. As for temperatures, you can expect 90-degree °F highs along the Pacific in the day with overnight lows in the low-70s.
2) A Flurry of Festivals
If you want to see locals out celebrating in the streets, February is your month. In early February, the native community in the village of Rey Curre, a two-hour drive from Manuel Antonio National Park, celebrates Fiesta de los Diablitos. Held over three days, the "Festival of the Little Devils" features pantomimes of the ancestral indigenous struggle against Conquistadores, enjoyed with plenty of "chicha," a potent fermented-corn cocktail.

Latin American carnival is legendary and the port town of Puntarenas lives up to the hype. Held in the run-up to Lent that usually begins in late February, the massive weeklong celebration sees colorful parades, fireworks, lots of live music, and revelry in the streets. Cowboy culture is on display in Guanacaste with the Liberia Fiestas. And harvest bounties are celebrated in the foothills of Talamanca at the San Isidro del General Fiestas.

A more-modern tradition, the Envision Festival brings music performers from across the globe to the Pacific Coast enclave of Uvita. The four-day fest features concerts on multiple stages, along with a focus on yoga, art, education, and nature.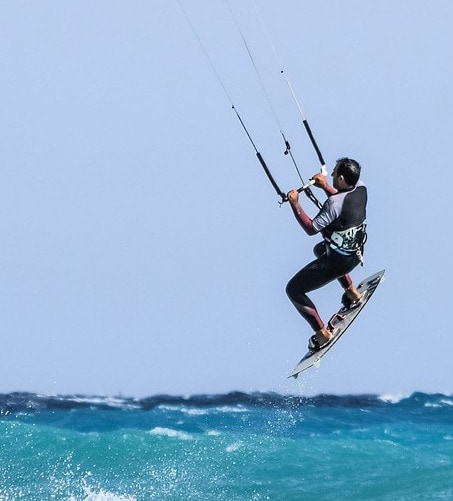 3) Splendid Kitesurfing

Sure, you can enjoy some amazing kiteboarding and kitesurfing, as well as raditional surfing, all year long, but February is an especially good time due to the winds. The Papagayo Winds. While Mother Nature can be fickle with her timing, these annual gusts blow in along the northern Pacific coast at speeds that can reach 100 miles per hour from January to March. Many days you're looking at 50 to 60 mph winds, which means a great time to harness the gusts for fun.
4) Optimal Travel Time
We can all be a bit fickle about crowds. We generally want places, from beaches and parks to restaurants and nightclubs, to have people in them. But not too many people, as that's a hassle. But not too few people, as desolate spots can be depressing. So February is a sweet spot. The peak of the high season in January has passed. And you won't come across the higher prices Costa Rica sees around Christmas, New Year's, Easter Week and during Spring Breaks. Rather, February falls somewhere in the middle, a popular travel time but with a bit more breathing room.
5) Savoring Seasonal Fruit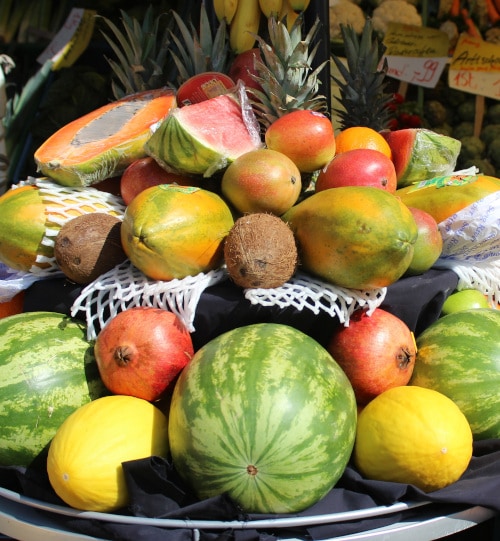 Costa Ricans love their fresh tropical fruit, which makes its way into desserts, breakfast sides, and sweet refreshments with just about every traditional Costa Rican meal. In February you'll find passionfruits and starfruits in season, along with watermelons, strawberries, rambutan, and guavas. It's also the time when sugarcane is harvested, so expect your treats to be extra sweet.
6) Prime Whale Watching Time

When winter hits hard at the North and South Poles, humpback whales head toward the equators, making their way to the warm waters off of Costa Rica. The migration of northern humpbacks begins in December and runs until March, making February a perfect time to see these magnificent creatures along the Pacific shores.

Whether you're based out of Los Suenos on the Pacific, going Caribbean-style on the Atlantic, or exploring inland, February is the perfect time to take a Costa Rican vacation.