Wagner Estate (4 habitaciones)
Wagner Estate en el Resort Los Sueños, ofrece toda la sensualidad rústica de un pueblo Toscano, situado en un exuberante medioambiente tropical. Las impresionantes vistas de la propiedad son sólo igualada por la opulencia de la misma propiedad.
La propiedad cuenta con una piscina privada infinita, jacuzzi y tres suites separadas todas con increíbles vistas al océano y a la Marina del Marriott.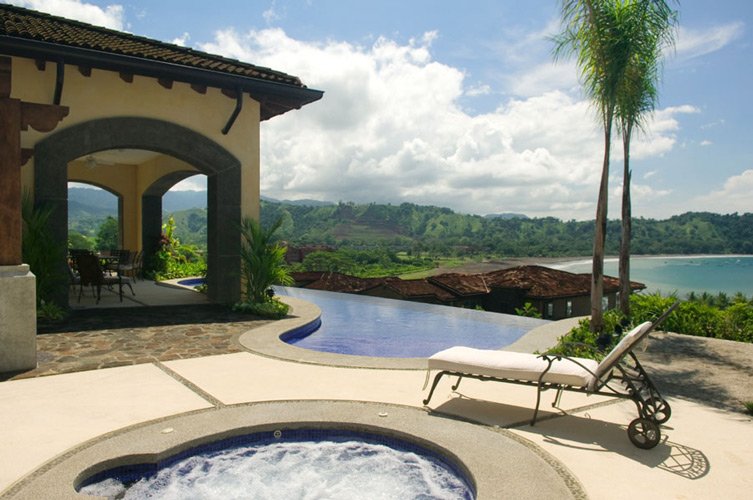 La casa principal tiene una amplia cocina Gourmet y una suite principal que cuenta con un spa romántico y un baño exótico al aire libre. Todas las suites cuentan con camas King y ofrecen las comodidades más modernas.
Wagner Estate y demás propiedades que adornan las laderas del Resort Los Sueños, representan lo último en lujo que solo podrá encontrar dentro del Resort Los Sueños.
Con 1.100 hectáreas, 500 residencias, una de primera clase 200-slip marina, un campo de golf de 18 hoyos, un hotel Marriott cinco estrellas y un casino, no hay duda del porqué Los Sueños forma parte del "World's Best" de la revista Travel & Leisure Magazine.
With 1,100 acres, 500 residences, a 200-slip first-class marina, a signature 18-hole golf course and a Five-Star Marriott Hotel and Casino, there is no question why Los Sueños has made the "World's Best" List by Travel & Leisure Magazine. So why not indulge in luxury on your trip to Costa Rica in the Jaco Beach and Los Suenos area?