Wagner Estate Vacation Home (4-Bed)
Close to Playa Jaco, the Wagner Estate at the Los Sueños Resort offers all of the rustic sensuality of a Tuscan village while situated in a lush tropical setting. The breathtaking views from the property are only rivaled by the opulence of the Estate itself.
The Estate offers an experience of pure indulgence. A private infinity swimming pool, Jacuzzi and three separate suites all share incredible views of the ocean and Marriott Marina.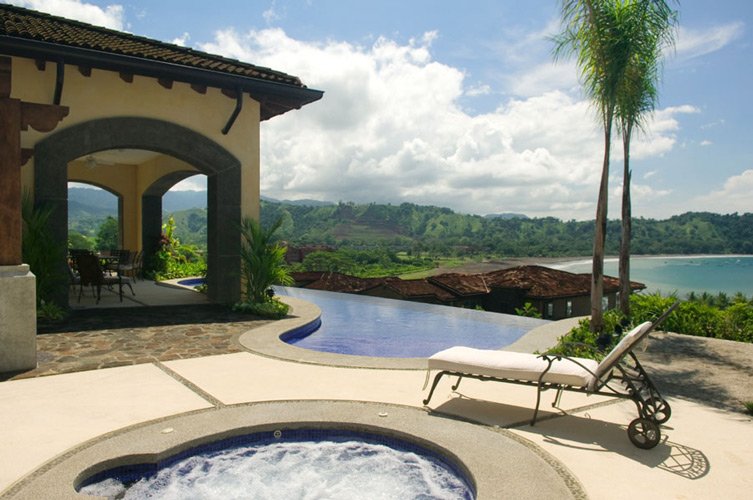 The main home has a spacious gourmet kitchen and a master suite that boasts a romantic spa portico and exotic outdoor bathing area. All the suites have king beds and offer the latest modern conveniences.
The Wagner Estate and all the residences that adorn the hillside of The Los Sueños Marriott Resort represent the ultimate luxury in an elite class of accommodations that can only be found within the gates of The Los Sueños Resort.
With 1,100 acres, 500 residences, a 200-slip first-class marina, a signature 18-hole golf course and a Five-Star Marriott Hotel and Casino, there is no question why Los Sueños has made the "World's Best" List by Travel & Leisure Magazine. So why not indulge in luxury on your trip to Costa Rica in the Jaco Beach and Los Suenos area?
​Rooms
3 Private Suites
4 Bedroom (4 King)
4-Bathroom
Kitchen
Living Room
Dining Room
​Amenities
Gorgeous Ocean and Marina View
Private Swimming Pool
Jacuzzi
1 Guest House
3 Master Suites
Washer & Dryer
Cable
High Speed Wireless internet
Air Conditioning
iPod-Ready Stereo System
24-Hour Security
Full-Time Maid Service
Complimentary Massage